2018 Fly Fishing Reports - April 22nd week
The basin is at roughly 130% snowpack. AND...Here comes the heat. Mid to upper 70's this week and sunny. Small streams will push but the Koot should be great for the week...2 or 3 weeks from now...meh? There's a whole lotta snow to come down. Get here now if you want the big river. Little Black Stones Baby! And a streamer worked deep.
Top end of Lake Creek at the lodge will turn on this week. Fish are moving in now. The first good caddis hatches and rising fish! YAY! Drakes and Golden Stones are a month away. Seriously. If you like big bugs on top...here it comes. Get a cabin and watch it happening out our door. June is going to be PRIME on Lake Creek.
Small streams look to be end of June and July prime this season...which is way cool cause it gives us great bugs.. It's wet! Think end of June and July for the Bull and YaaK this year. Seriously...if youve ever thought about the Bull, this could be a great year. Slow steady run off. We might get 2 months, We might get 1.But it looks like we have a fair window this year.
Call us for tips and trips...some great small stream action is on the way!
The Kootenai River - 6k cfs
Lower end of the Koot fishable this week 4/20. Not too much runoff right now. But it's coming.
Lake Creek, Bull River, Yaak River & Small Streams.
Lake Creek open year round now. Some GOOD fish have been caught in the last few days.
Like 16 to 20 inch browns and bows.
April and May can be some EPIC caddis action. Stay at the cabins. Walk out your door.
Bull and Yaak closed till 3rd Sat in May.
Bull Lake
Pike Pike Pike...come get em! May to June on the spawning beds. Sight casting up to 20 lbs!
Seriously. Water temps need to hit 52 to 55 degrees. Come hunt these things...game on!
Bull Lake has a ZERO limit! We want them gone! You big fish guys...it's here!
Mountain Lakes:
Frozen. Snow shoe and camp. Cause it's cool.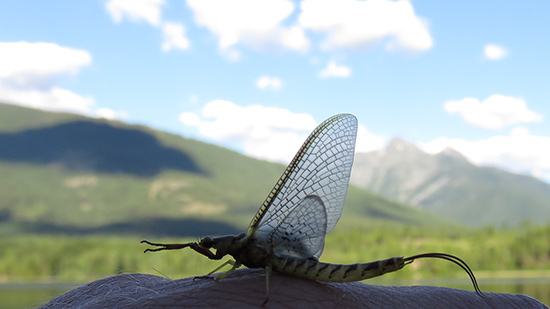 Bull Lake:
Pike are here!