2018 Fly Fishing Reports - Sept 5th
Cooler weather. Got a bit of rain. Smoke from fires gone. Kokanees are showing up.
Koot's in great shape. Small streams fishing well. Mountain Lakes all open.
The Kootenai River - 6 kcfs or so.
Koot is in great shape. Hoppers be happening now! October Caddis too. If no interest on top then throw some streamers or work a big stonefly nymph deep. Like 8 to 10 feet down through the holes.
Lake Creek, Bull River, Yaak River & Small Streams. NOW!
All the small stuff is walk wade now.
Lake Creek is in spring creek mode. Stealth mode. Some good fish. And they will test you!
The Bull is only floatable in single man craft through the meadows sections now.
Yaak is too low. Leave it alone.
Bull Lake...Smallies and Pike!
Pike are everywhere but the smallies are in the shallows. Kokanee time. Summer mode now.
Mountain Lakes:
Thawed. Little lakes good to go all altitudes.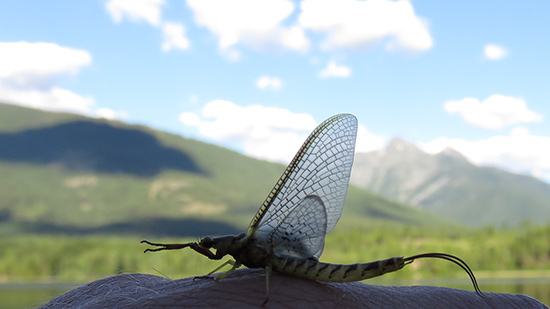 Bull Lake:
Pike are here!