2017 - Fly Fishing Reports
The Kootenai River ~ Mid Sept
We're down to 6 kcfs. Hoppers, Crickets, and Oct Caddis. Long drag free drifts. Great wading at these levels. Kokanee are starting. Pink streamers for them. Smoke from this summers fires is clearing. A weather / pattern change for the end of Sept is expected. Fall always turns fish on. The next month is prime on the Koot. Get here if you can.
Mid Sept ~ Lake Creek, Bull River, Yaak River & Small Streams.
Are all low and stealth is mandatory. Lake Creek at the cabins still has some fine fish hanging around. But you're going to earn it. You need to creep up like a heron. Really.
Mountain Lakes:
Prime. Take a hike and let us know.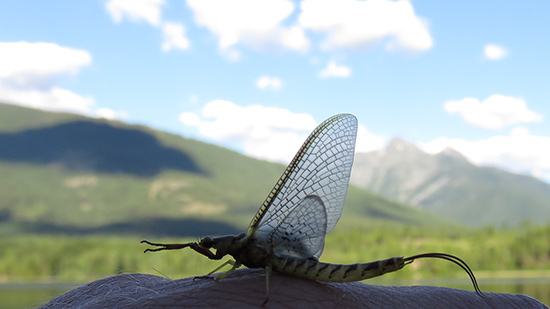 Bull Lake:
Pike are here!