2017 - Fly Fishing Reports
The Kootenai River ~ August 1st
9.7 kcfs. Summer flows. Real good. Lots of floating and wading to be had. Upper river / dam...Meh, Fisher / Libby down real good. Falls down even better. Troy to Moyie real good.
Hoppers are here. Cutting fields today tons of little ones...and then had a size 8 hit me in the head! High temps of mid 90's to low 100's forecast. Big bugs on top on a cool river. Yay! Evenings and early morning are best.
August 1st Lake Creek, Bull River, Yaak River & Small Streams.
Lake Creek is spring creek like. Be a heron. If you want big cutties wading now is the time to be here. Stealth is needed.Big bugs or match the evening hatch. PMD's, caddis.
Yaak is too low and warm. Maybe lower canyon.
Bull is way low. It's late summer.
Mountain Lakes:
Prime. Take a hike and let us know.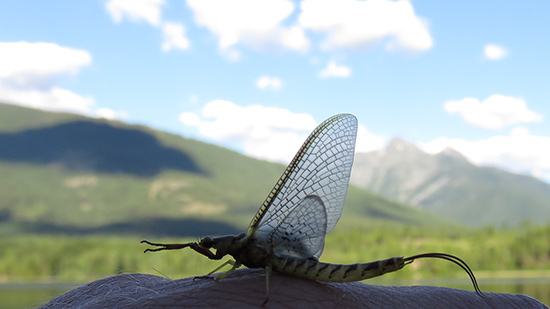 Bull Lake:
Pike are here!