2017 - Fly Fishing Reports
The Kootenai River ~ last half June.
Wer'e leveleing out for summer flows now. 14 kcfs. Good fishing ahead for months now. Koot will be in the mid teens. Lots of water this year. And just getting started. Still a bit off color from up top. We're going to be be real good up this way all year. Come explore.
6/22 Lake Creek, Bull River, Yaak River & Small Streams.
Last half June and all of July into Aug look to be the best small stream time of the 2017 year. The next few weeks are prime for the small streams.
Lake Creek at the cabins is high and clear but quite fishable, and some great fish are around. Really. Golden Stones on the water. Some very large splashes heard by the fire the last few evenings. There are some very good fish looking for these big bugs. Darker patterns this year as it's been cool and grey. Fish a size #10 Golden or a 14 to 12 Drake.
The Yaak is prime right now.This is THE week or two to float it fishing wise..
This next week is sunny and will see the start of the Drakes in earnest. BIG bugs on top. Stealthy.
Think green, grey and brown Drakes. Size #12 -10 Emergers, cripples and parachutes.
Streamers and big rubber legged nymph time. Golden Stones too. Size 10's and 8's. Little black stones size 12's or 14's.
You early season guys that can wade / float some high water and deal with higher flows...now is the time. The best fish of every year are consistently caught mid to late spring.
Bull River...Prime!
Mountain Lakes:
Thawing. Take a hike and let us know.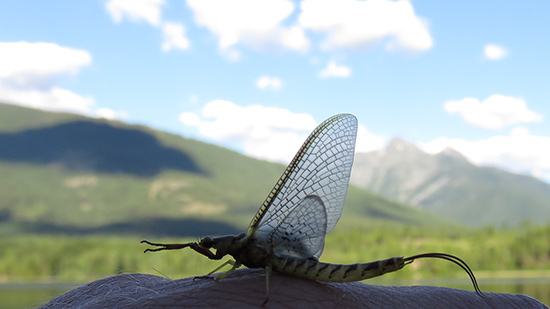 Bull Lake:
Pike are here!